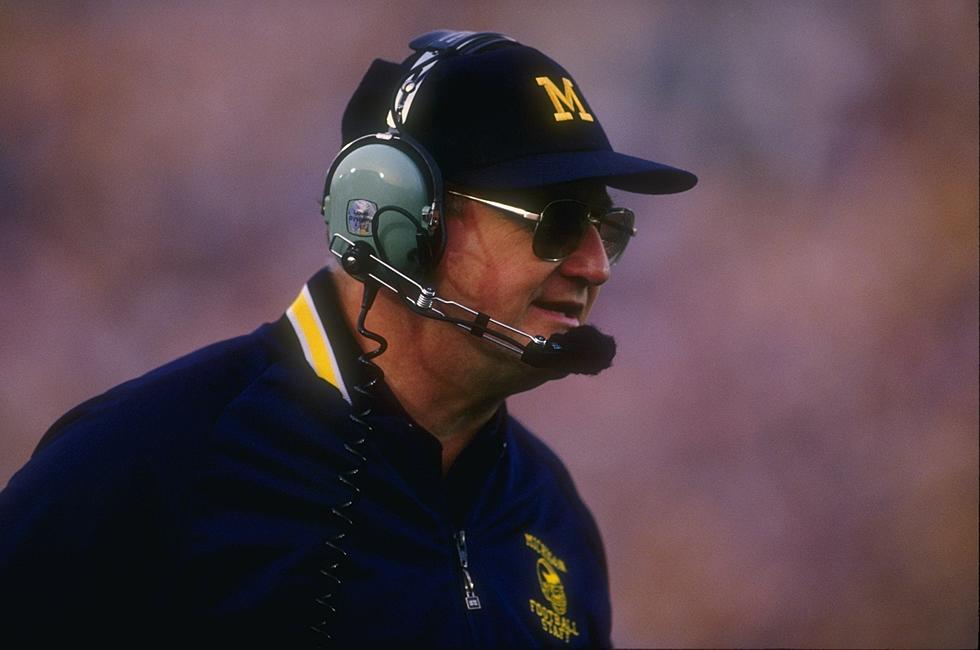 The University of Michigan Has the Most Lopsided Football Rivalry Ever with Kalamazoo College
Rick Stewart /Allsport Getty Images
The University of Michigan has one of the most storied programs in the history of College Football. And perhaps the most lopsided rivalry the Wolverines have is with the Hornets of Kalamazoo College.
Kalamazoo College and the University of Michigan have played 4 games in their history with Michigan winning all 4. Not only has K College never won over the Wolverines, they've never even scored a single point. Tally up the point total in all the wins and Michigan holds a 239-0 advantage over Kalamazoo College.
The first game between the two schools happened in 1899. Played at Regents Field in Ann Arbor, Michigan won 24-0.
The rivalry took a few years off before playing games in the 1904 and 1905 seasons. The 1904 tilt saw the largest victory in the series for Michigan with the Wolverines running up the score 95-0. The next season, it was a more moderate whooping at 44-0.
And that's it for the legendary Michigan-Kalamazoo rivalry.
K College does still field a football team playing in the NCAA's Division III, a member of the Michigan Intercollegiate Athletic Association. Today the school is much better known for its tennis program which won an incredible 78 straight conference championships and 7 national championships.
PS-Yes, we know Bo Schembechler wasn't coach of the Wolverines during their games with Kalamazoo College. Coach was born 12 years after the final Wolverines-Hornets game.
BONUS VIDEO - The Kalamazoo College Lillian Anderson Arboretum