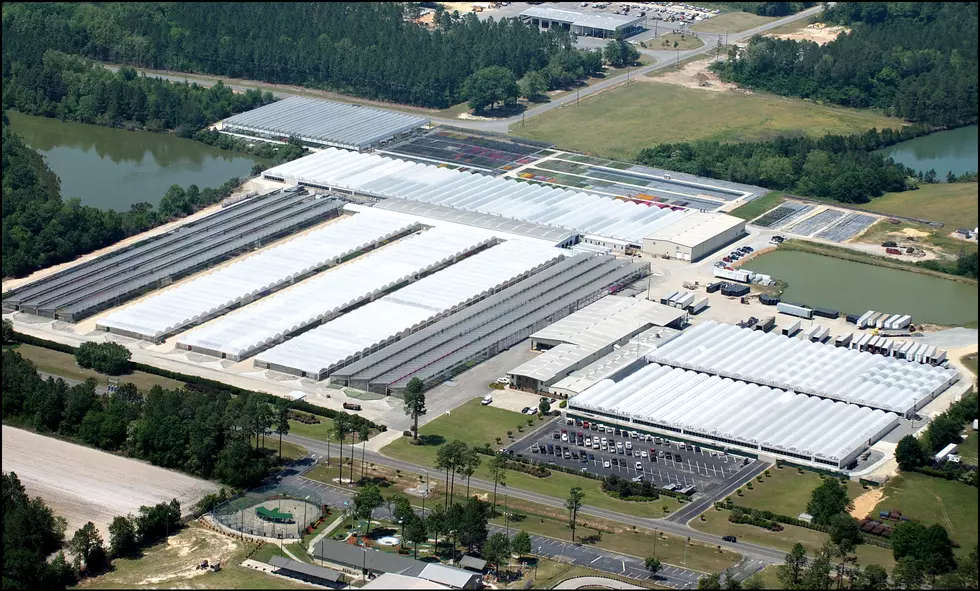 Wenke Greenhouse Operation in GA In Path Of Hurricane Michael
Sunbelt Greenhouses, Douglas, Georgia (Photo courtesy of Wenke Greenhouses)
Whenever a major weather disaster happens, it not only affects those in the immediate area of the damage, but usually has far reaching ramifications well beyond that area. Whether it's relatives who have retired or migrated South, or lifelong friends, there's plenty of concern to go around.
Comstock-based Wenke Greenhouses' operation in Douglas, Georgia for 36 years is Sunbelt Greenhouses. Douglas is north and east of Panama City and Tallahassee, Florida, where Hurricane Michael and it's Category 4 winds have hit landfall Wednesday afternoon. The path of the storm puts Douglas just slightly to east of it's expected track, on Wednesday evening.
Sunbelt's "steel skeletons covered with two layers of polyethylene, inflated like a balloon with a small blower" will be going up against 100 MPH winds, Lorence Wenke said in an email. He expressed concern for the 100 or so employees, and the customers who live in the path of the storm. Area schools are closed, many businesses are closed, too and a curfew is in effect at 6pm. Damage assessment will begin Thursday.