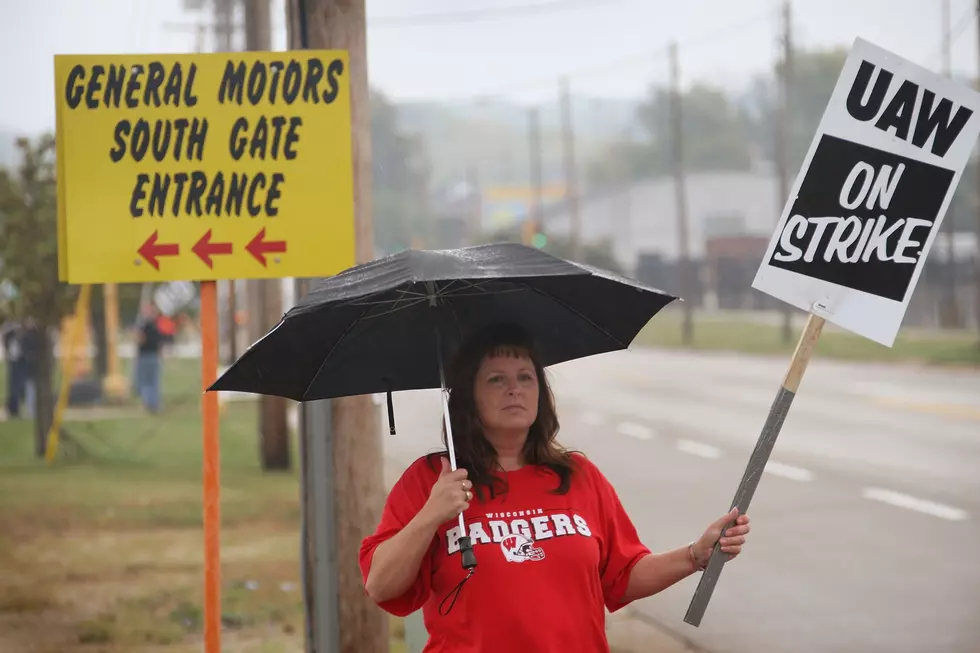 What More Does The UAW Want?
Getty Images by: Scott Olson
Last night the United Auto Workers called for a strike against General Motors because they failed to reach an agreement on a new contract.  That I could understand until we were told of the details GM outlined in their offer to the UAW.
This walkout the UAW is calling for effects 46,000 workers is their first national strike in 12 years.
In GM's statement they said:
We presented a strong offer that improves wages, benefits and grows U.S. jobs in substantive ways and it is disappointing that the UAW leadership has chosen to strike at midnight tonight. We have negotiated in good faith and with a sense of urgency. Our goal remains to build a strong future for our employees and our business.
Their offer included the following:
Over $7 billion in investments and more than 5,400 Jobs:

Solutions for unallocated assembly plants in Michigan and Ohio
Investments in eight facilities in four states
Introduction of all-new electric trucks
Opportunity to become the first union-represented battery cell manufacturing site in the U.S.
Additional new vehicle and propulsion programs

Best-in-Class Wages and Benefits:

Wage or lump sum increases in all four years
Improved Profit Sharing Formula
Ratification payment of $8,000
Retain nationally-leading health care benefits
New coverage for autism therapy care, chiropractic care and allergy testing
UAW Vice President Terry Dittes said during a Sunday morning news conference announcing the strike:
What we are asking of General Motors is simple and fair...We are standing up for fair wages, we are standing up for affordable quality health care, we are standing up for our share of the profits. We are standing up for job security for our members and their families.
The problem is they are not commenting why they rejected what sounds like a very fair deal.
Experts stated that the UAW selected GM as the strike target company because of how profitable the automaker had been in the last 4 years.   GM has made $27.5 billion in profits over those past four years and apparently the union wants more.  What I find interesting is that all the years prior to those profitable years GM had huge losses and the Union never pitched in to help cover some of those loses.  In fact GM and the Union stuck the American taxpayers with approximately $20 billion in losses when the taxpayers bailed both of them out and unlike the banks GM or the UAW never paid us back.
Did you know that according to the Center for Automotive Research benefits for the UAW cost roughly 150% more than the U.S. average?
Why they are striking with that deal on the table is unknown, now should GM pull that deal off the table and offer much less or continue to negotiate from their current contract on the table?
As I have spoken about in the past; if you want profit sharing should you not also be willing to be part of loss sharing?
That sounds "simple and fair" to me and GM would then be "standing up for" their "share of the" losses as well as the unions "share of the" losses.