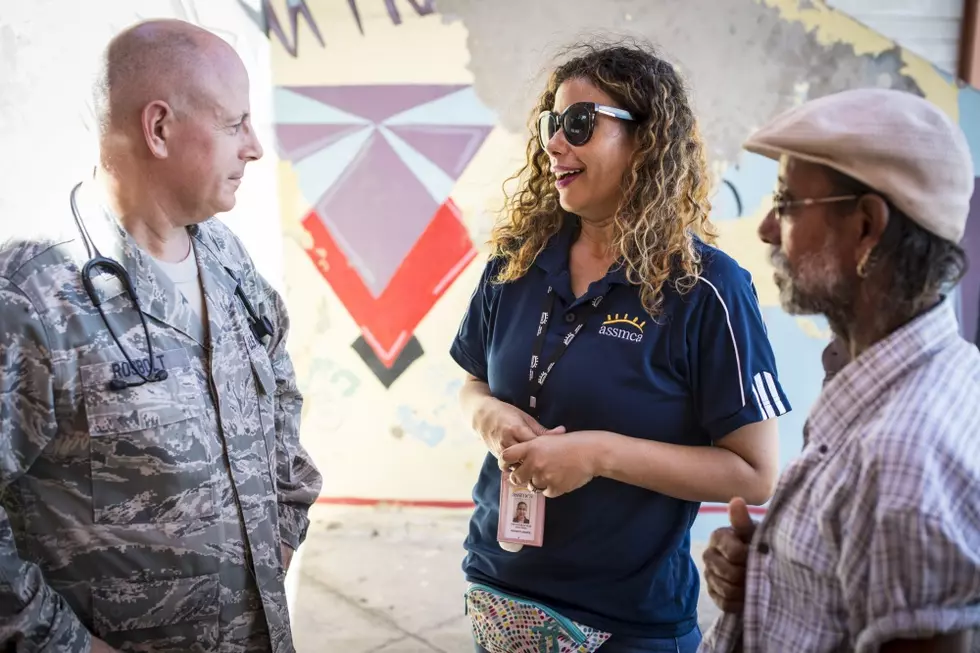 Battle Creek Air National Guard Continues Work In Puerto Rico Relief Efforts
Photo courtesy Staff Sgt. Bethany Rizor
Over a year ago, Puerto Rico was slammed by Hurricane Maria and is considered the worst natural disaster on record to hit that area. Over 3,000 people were killed or died following the storm and damage is estimated at an astounding $91 billion dollars for the unincorporated U.S. Territory and the other islands in the Caribbean affected by the storm.
Earlier this summer, the 110th Attack Wing, Battle Creek sent a team of fifteen members to Puerto Rico to take part in an Innovative Readiness Training (IRT) program aimed at using their skills to assist communities in Puerto Rico still desperately trying to recover from this historic storm. The group was there from late August to mid-September for the mission.
Twenty-two Air National Guard bases and 8 Navy bases organized a full-scale medical team to help meet the needs of the communities still reeling from the devastation. An advanced planning team worked with the local government to strategically choose the locations with the most needs. Local law enforcement agencies, churches, community centers, and businesses opened their buildings to support the entire IRT team deployed to the area.
The purpose of the IRT is to provide medical, dental and optometry care to assist local municipal authorities in addressing underserved community health and civic needs while performing joint military humanitarian operations.
IRT is designed to bridge the gap between trained airmen and community's needs and began when President Bill Clinton urged the Department of Defense to explore opportunities where realistic military training could benefit our communities.
To read a more in depth article about the IRT written by Michigan ANG Staff Sgt. Bethany Rizor CLICK HERE.
BONUS VIDEO- QUARTER CENTURY CONNECTION: MICHIGAN & LATVIA