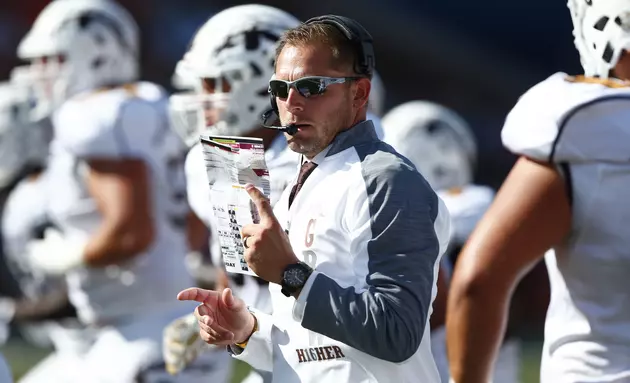 Broncos Move in Different Directions on College Polls
Western Michigan Broncos head coach PJ Fleck calls in the next play. (Michael Hickey - Getty Images)
The Western Michigan Broncos are still one of five undefeated teams in the NCAA Division I Football Bowl Subdivision following Tuesday's convincing win on the road at Ball State. Expecting the constant change of the college polls, something different occurred in this week's poll.
The Associated Press poll, which is determined by the media, moved the 9-0 Broncos up to 14th in the nation in this week's poll. It is a three-spot boost from last week, as Western Michigan remains the lone Mid-American Conference squad that is ranked. The top six teams remained unchanged, including the Michigan Wolverines at number two.
The Amway Coaches poll, determined by a pool of random coaches in the Football Bowl Subdivision, pushed the Broncos down three spots to 21st in the nation. There were large gains on the poll following impressive wins from Penn State and Colorado, while Nebraska, Florida and Louisiana State (LSU) suffered critical losses.