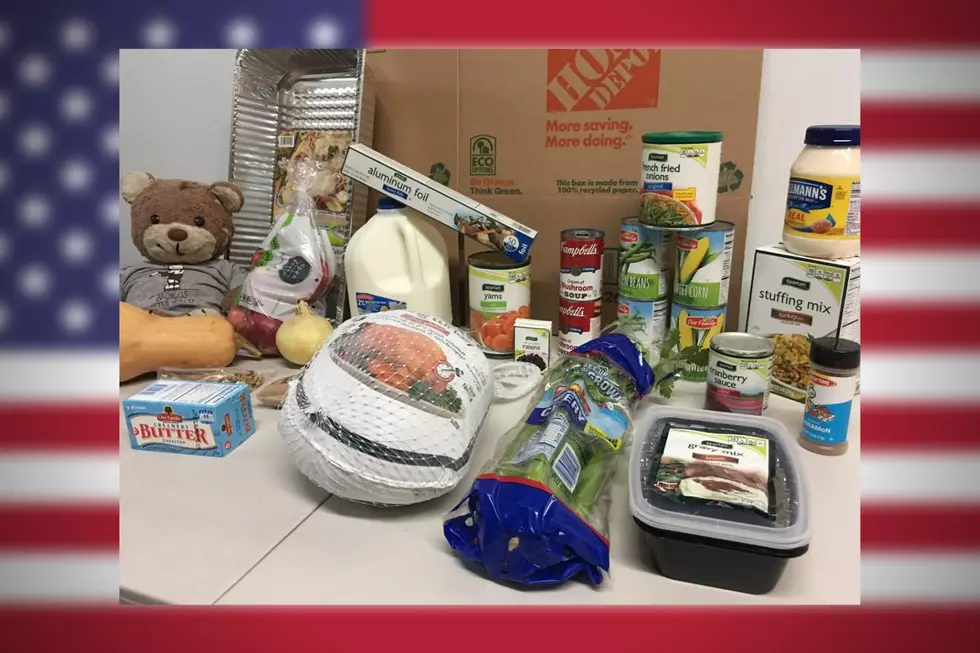 It Began With One Man's Effort To Bring Thanksgiving To Kalamazoo Area Veterans
Thanksgiving dinners for veterans (TSM)
Heroes come in all forms. And sometimes it takes a hero to help other heroes.
We were recently contacted by the friend of a man who goes by the nickname "Hazard". About thirteen years ago, Hazard decided he wanted to begin an effort to provide Thanksgiving dinners for U.S. military veterans in the Kalamazoo area. That first year, working by himself, he supplied four meals.
After this first holiday, word began to spread. He not only learned of more veterans, but also considered widows and the families of those who had lost loved ones in the military. He grew support through his family and friends who wanted to help provide more Thanksgiving dinners to these area families.
Hazard and his group of helpers who call themselves "Hazard's Heroes" are getting ready for Thanksgiving 2019. It is expected that Kalamazoo area veterans and veteran's families will receive 25 complete Thanksgiving meals where each meal is enough to feed a family of approximately eight people.
The process begins around June when Hazard begins keeping an eye out for items on sale at the Harding's store on Stadium Dr & 9th Street for the groceries needed. Hazard's friend says that the store has been gracious in helping with this project every year by allowing Hazard to purchase perishables when they are on sale and have them on credit at the store. He stores the canned corn, green beans, yams, cranberry sauce, aluminum foil, baking trays, stuffing mix, gravy mix, and any other items that are not perishable at his or friends' homes until it is time to prep it all for the Thanksgiving holiday.
On the day of the delivery, which is Sunday, November 24th this year, the volunteers meet for breakfast.  Here the gang reconnects and meets the new volunteers. Some of use the opportunity to bring their children to help out and show them the importance of helping people. They get their routes, head to Harding's to get the perishable items like the turkey, milk, apples, butter, celery, carrots, potatoes, fresh walnuts, etc. and then head out to deliver the goods.
The veteran's privacy is maintained during the entire process and all the money used to purchase the groceries were originally funded by Hazard himself. Currently, friends, family have chipped in. No money is used for administration as all of it goes towards the groceries for the meals. The volunteers donate their time and pay for their own transportation and anything else that goes into the deliveries.
For 2020, they would like to have more names of veterans or families of veterans in the Kalamazoo and surrounding areas who have fallen on hard times. However, this group and Hazard himself, prefer to remain authentic and anonymous as they can as the core of their effort is helping these families and not to bring any attention to themselves or the veterans and families they are helping.
So we are respecting that and are simply providing an email address that you can reach out to to ask any questions, submit names of veterans, or obtain any information about this effort if you are interested in helping Hazard's Heroes.
For more information contact by email: hazardsheros@yahoo.com