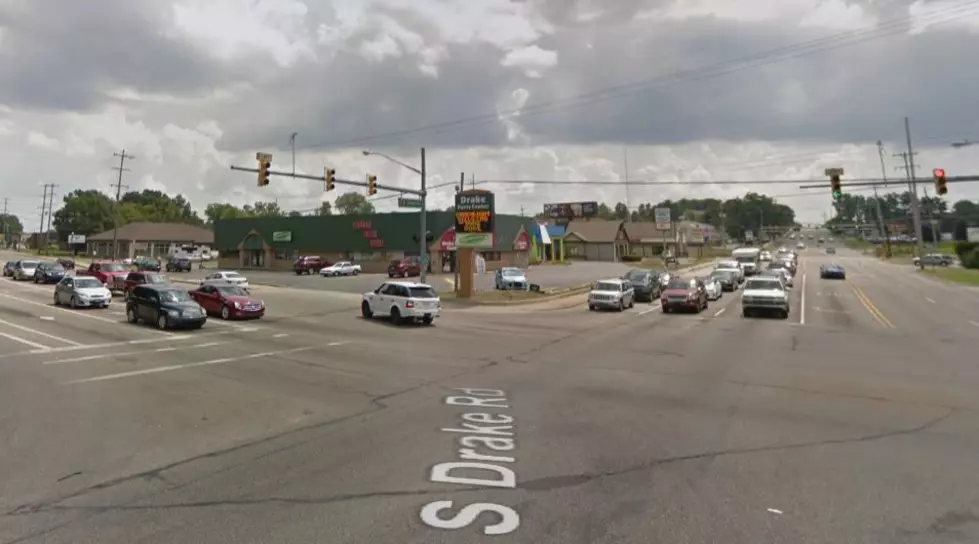 It's Not 'Dead Man's Curve', But It's Kalamazoo's Most Dangerous Intersection
Google Street
"Well, the last thing I remember, Doc
I started to swerve
And then I saw the Jag slide into the curve
I know I'll never forget that horrible sight
I guess I found out for myself that everyone was right"
I heard that oldie over the weekend, and it got me to wondering, what were Kalamazoo's most dangerous roads and intersections. I always thought it was Sprinkle Road, because I've known so many people who darn near got killed on it. And everyone drives way too fast, especially when the conditions are bad.
Turns out, I was wrong. Gull Road is on the list of top ten bad intersections, but Drake Road and Stadium Drive are on it more.
According to the most recent statistics available (2016), the intersection of Drake Road and KL Ave had the most traffic crashes, followed by Drake and Stadiuim Drive and Stadium and Howard St. Gull and Riverview is 4th, and the first non-West side location. The Portage Westnedge corridor is 5th (Westnedge and Romence) and 10th (Milham and Westnedge).
I don't know if I'm smart enough to draw any conclusions other than, Drake Road, when it's slippery, is nasty to drive on. Four of the top six locations on the list are near Western, but that may be there's a lot more traffic there at certain times of the day.
The only thing I'm sure of, "let's be careful out there". (And turn your head lights on)
BONUS VIDEO