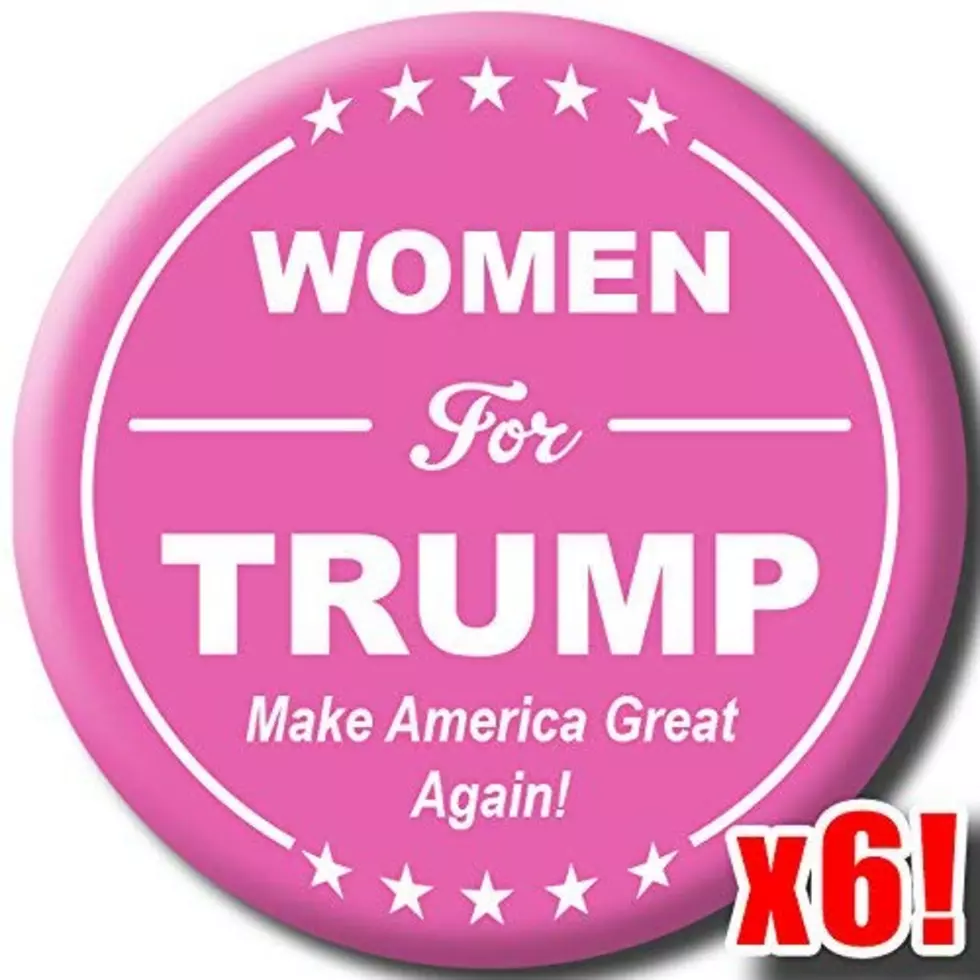 Michigan High School Student Claims Teacher Assaulted Her For Wearing 'Women For Trump' Pin
Courtesy of Amazon.com
A 16 year old Mason Michigan high school student has told the police that a teacher grabbed her shoulder during school hours and removed a "Women for Trump" pin from her shirt against her will.
The 16-year-old junior at Mason High School in Mason, Michigan, told WILX news that a teacher came up to her on December 5th and told her he didn't like the pin she was wearing.
I was just really shocked that a teacher would especially do that…He's talking about the 'Women for Trump' pin and I said, 'that's fine you don't have to like it, we can have our opinions.
She then went on to describe a struggle between herself and the teacher where he tried to take the pin off of her:
He grabbed it and I pulled, I tried to push his hand away and he grabbed my shoulder…(He) just kind of put his hand there, and then he started pulling more and more and I just started backing up.
Her mother stated that she has filed a police report:
I made a criminal assault and larceny report against the teacher…He had no right to put his hands on my child over a pin or anything else. The first amendment gives everyone the right to express their freedom of speech. No one should get that upset about someone wearing a political pin.
You can put the First Amendment rights as a secondary charge no teacher should be putting their hands on a student in an aggressive way such as is alleged in this complaint. In this case if true we have a male teacher aggressively putting his hands on a female student, that is even worse in my eyes.
The Mason Superintendent Ronald Drzewicki released a statement that read:
Once we have a complete understanding of the situation, we will take appropriate action.
The female student said that she will not be silenced:
I just want him to know that it's not okay to do that. I want this to be a learning experience for other teachers, and I'm not going to stop wearing my political stuff.
Good for you but be careful in these turbulent times the left are physically attacking people all over this great country.
There are students, both current and former who have come out in support of the teacher stating they do not believe he would do something like that.  Well we will see after the police investigation is concluded who is right.
By the way the Mason High School dress code does not state anything about political paraphernalia not being allowed.