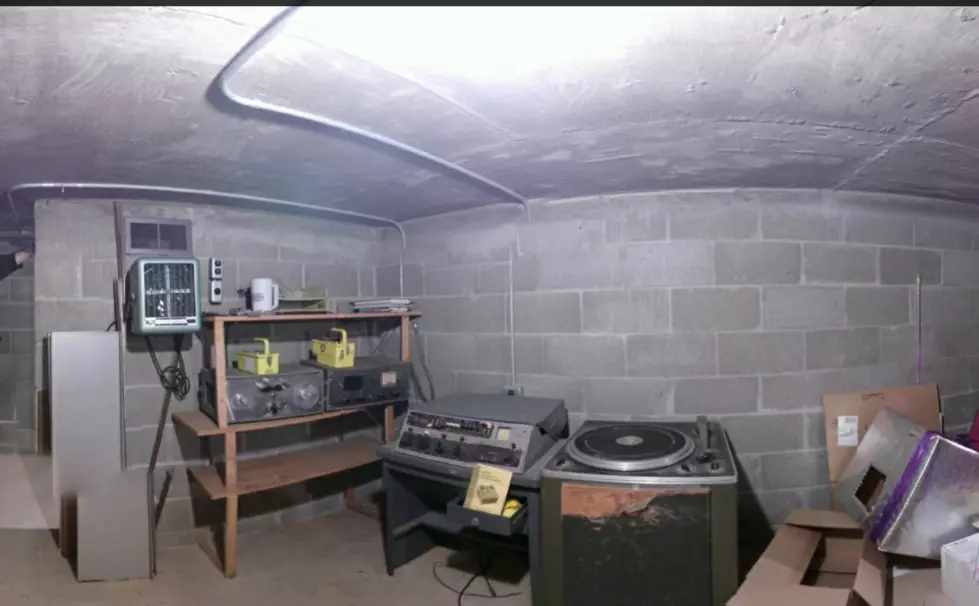 This Secret Underground Radio Bunker in Battle Creek Was Meant to Keep Broadcasting During a Nuclear War
John Mason/TSM
Most of today's radio employees don't even know about this. One radio station in each major city had a bunker with this unique radio transmitter. This creepy, abandoned one in Southwest Michigan will give you a glimpse into the Cold War you've never seen before.
Before The Emergency Alert/Broadcast Systems (EAS and EBS) we had the Civil Defense System. Known as CONELRAD, it's described by Wikipedia as,
CONELRAD (Control of Electromagnetic Radiation) is a former method of emergencybroadcasting to the public of the United States in the event of enemy attack during the Cold War. It was intended to allow continuous broadcast of civil defense information to the public using radio or TV stations, while rapidly switching the transmitter stations to make the broadcasts unsuitable for Soviet bombers that might attempt to home in on the signals (as was done during World War II, when German radio stations, based in or near cities, were used as beacons by pilots of bombers).
Each bunker, like this one at WBCK in Battle Creek, was equipped with a control board, an oversize turn table (record player) the round things that we used to play music on before streaming came to our phones, and at least one Geiger counter. This could have possibly saved lives if it had existed December 7th 1941. The day Japan bombed Pearl Harbor. Most of them have been dismantled or completely removed and destroyed.
Some antique radios will have this triangular symbol on the dial to show you where to tune it in. here are a couple videos to see hoe it worked.
Have you ever seen one of these bunkers or radios? Do you have one of these radios? Share a picture with us in the comments.
BONUS VIDEO - Fly Over the Abandoned Paper Mill in Parchment