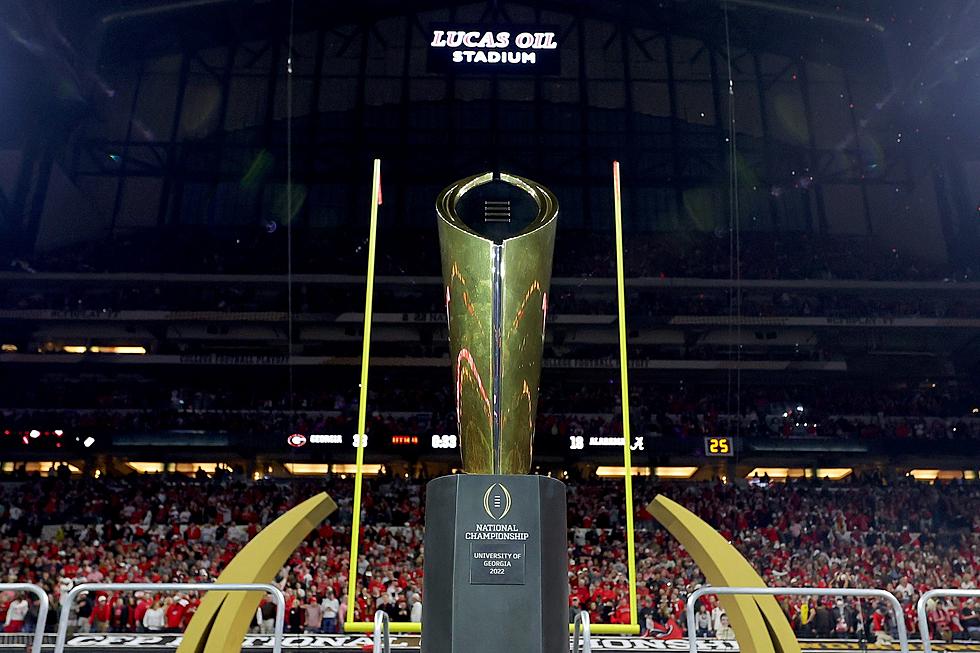 Report: College Football Playoff To Stay At Four Teams Through 2025
Getty Images
Heather Dinich of ESPN and The Athletic's Nicole Auerbach are reporting on Friday morning that the College Football Playoff will remain at four teams for the duration of the current 12-year contract, which will end after the 2025 season.
Here's Nicole's tweet:
College football has had the current four-team format since the 2014 season (won that year by Ohio State).  This happened after the old Bowl Championship Series (BCS) contract expired after the 2013 season.
In the last year or so, the College Football Playoff (CFP) committee has been in conversations/negotiations with the ten Football Bowl Subdivision (FBS) conference commissioners, and Notre Dame athletic director Jack Swarbrick on possibly expanding the field to eight or 12 teams before the current cycle ends after 2025.  But all sides have been unable to come to an agreement.
As Dinich reports:
"By choosing to remain at four teams for four more years, the 10 FBS conferences and Notre Dame have forfeited roughly $450 million in potential revenue."
Many fans, media, and other observers have called for expansion to the playoff field for the last several years.  They have believed that the process of picking the playoff teams is too exclusionary in favor of the Power Five conferences (Big Ten, Pac-12, Big 12, ACC, and SEC) and doesn't include all the deserving teams (like Cincinnati, who did make the CFP this past season). Fox Sports' Tim Brando has even used the word "cartel" to describe the CFP Committee.
If this agreement goes through, the soonest you see expansion to the playoff is the 2026 season.
The Ten Greatest Rivalries in College Football
These college football rivalries have stood the test of time.