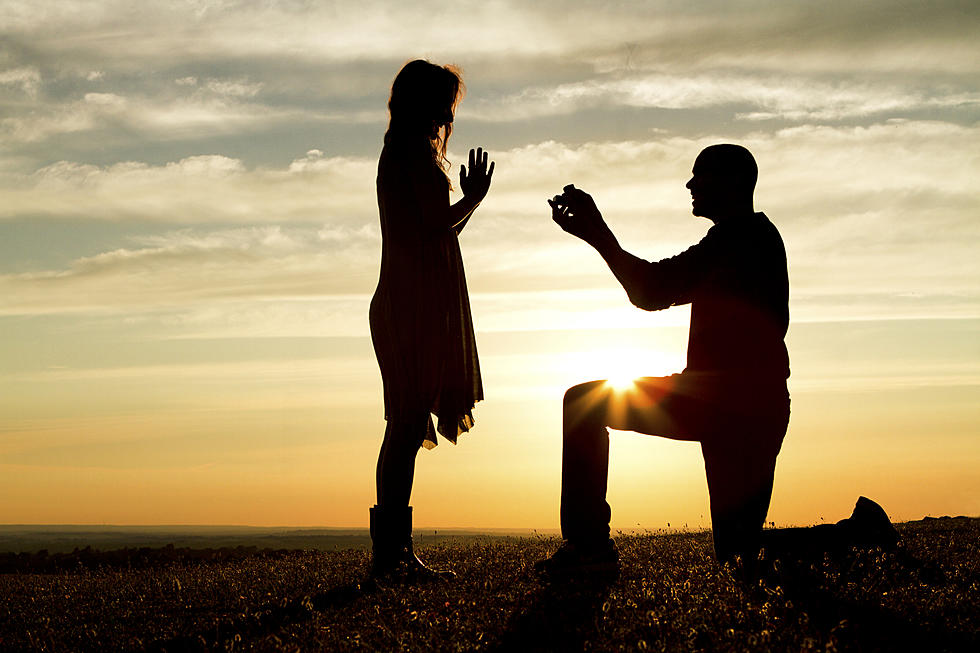 The Best Places To Propose In Kalamazoo
HyperionPixels
March 20th is National Proposal Day, here are some of the best places to pop the questionYou have found the perfect woman. You have purchased the most beautiful ring. Now, where is the best place to ask the most important question of your life?
Just like your lady and the ring, you want to find the place that would be romantic to her. Since, every gal is different, here are 5 very different places that just maybe be perfect.
For the lady that likes romantic nights away there is the Kalamazoo House. This Bed and Breakfast has a romantic package that includes...
Imagine finding a vase of roses, a lovely selection of hand crafted chocolate truffles, a lovely basket containing a bottle of wine and keepsake glasses, and finding scattered (synthetic) rose petals ... all waiting for you in your room when you arrive. (If you've reserved one of our Premiere Whirlpool rooms, you can even enjoy the treats in the tub as you begin to unwind.) After a lovely evening, you'll wake on your own schedule to enjoy your leisurely and delicious cooked-to-order breakfast.
Maybe your sweetheart likes an evening relaxing in a hot tub, so why night take here to Oasis Spa...
The moment you arrive at The Oasis, you'll find beautiful greenery and sparkling waters. Select one of the many hot tub settings available: from a spicy pine woods environment to a manicured Japanese garden. You'll discover that opening the door to your Oasis hot tub garden is like walking into another world. Enter your own spacious dressing room, with shower and wardrobe area. Find a multi-channel audio system that will surround you with soothing sounds, from rock to classical. Enter through a second door to your hot tub garden with a landscaped deck, privacy fence, and the great outdoors. Discover gentle breezes with sun in the summer and swirling snowflakes in winter.
So your love enjoys the outdoors, there is  not a prettier place then the Kalamazoo Nature Center. A romantic walk could set the mood for the big question.
The Kalamazoo Nature Center is home to miles of trails winding through woods, wetlands, and prairies.
For the girl that likes to have fun with friends. Set her and her gals up with an adventure at Clock N Lock. When they bust out of the room you can be waiting there on one knee.
Clock N Lock Escape Rooms specializes in fun and is excited to offer the latest – and greatest – immersive entertainment and escape games in Kalamazoo. . They allow family, friends, and coworkers to work together to solve puzzles, search for answers, and bond. To play, groups of people purchase tickets to one of our escape rooms, where they will be "locked" inside the room and "clocked" to see if they can solve the puzzles and challenges in the room. With the aim of escaping within 60 minutes, our exciting escape games allow for interaction and the creation of memories that far outlive the hour-long game.
For the lady you would enjoy a quiet evening how about the Wine Loft...
Did you know that the Wine Loft offers so much more than just wine?  Our food is, we feel exceptional.   The focus for the menu is centered on those regions in the world that are known for great wines and foods.    We offer a full menu with food that is technical and modern but engrained in classical technique.
No matter where or how you do it, it will be perfect because you have found your soulmate!