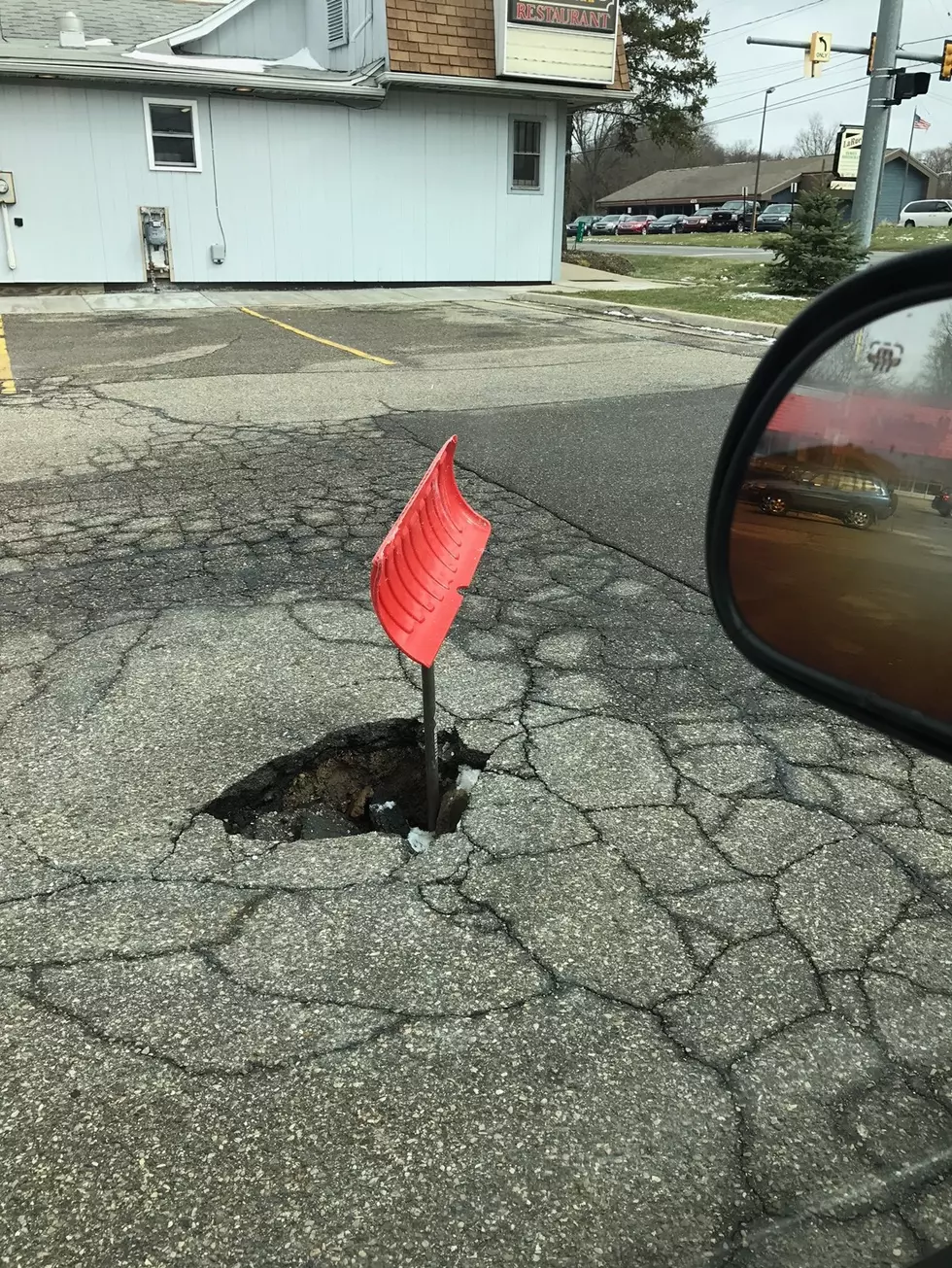 The Worst Potholes In West Michigan
Dana Marshall
The Ottawa County Road Commission says a Spring Lake Township avenue will likely remain closed for weeks while crews work to fix a section of roadway swallowed by a sinkhole.

The Ottawa County Sheriff's Department were alerted to the problem around 6:05 a.m. Wednesday.
Are you seeing crazy potholes on your commute?  Let us know by commenting below.
If you see a pothole in Kalamazoo you can report it to the city by calling 269-337-8731.
---
Bonus Video:  Making America Scared Again