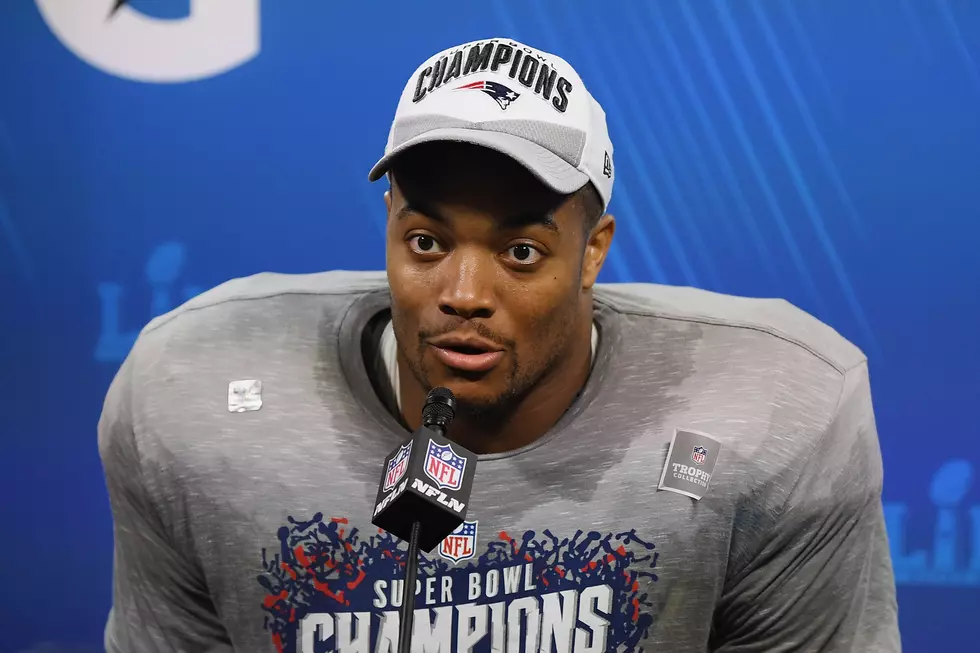 Three Ex-Pats To Sign With Lions And Jesse James, Too.
Soon to be Detroit Lion Trey Flowers after the Super Bowl. (Photo by Harry How/Getty Images)
It must be the weather, or living in an area where championships come around about as often as cicadas, or in the case of the Lions, approaching the frequency of Halley's comet (75 years). Here's the question: Do you allow yourself to get excited about ESPN reporting the Lions' plans to sign three former New England Patriots?
Nothing is official, because you can't sign free agents, nor can NFL teams until Wednesday. But players are making it known; Defensive tackle Trey Flowers, he of the Super Bowl champion Patriots is signing a big money deal with the Lions to replace Ziggy Ansah.He led the Patriots in sacks the past three seasons.
Nickle-corner Justin Coleman will become the highest paid player at his position. He most recently was a Seattle Seahawk, but played for Matt Patricia with the Pats.
For offense, a couple of new faces for Matthew Stafford to throw to, if he's still the Lions' QB. Tight End Jesse James was a really good Pittsburgh Steeler, but it seems like everyone is bugging out of the Steel City.
And rounding out the new additions to the Lions is slot receiver Danny Amendola, who's the oldest of the new guys at 33. Just released by Miami last Friday, his best days were with New England.