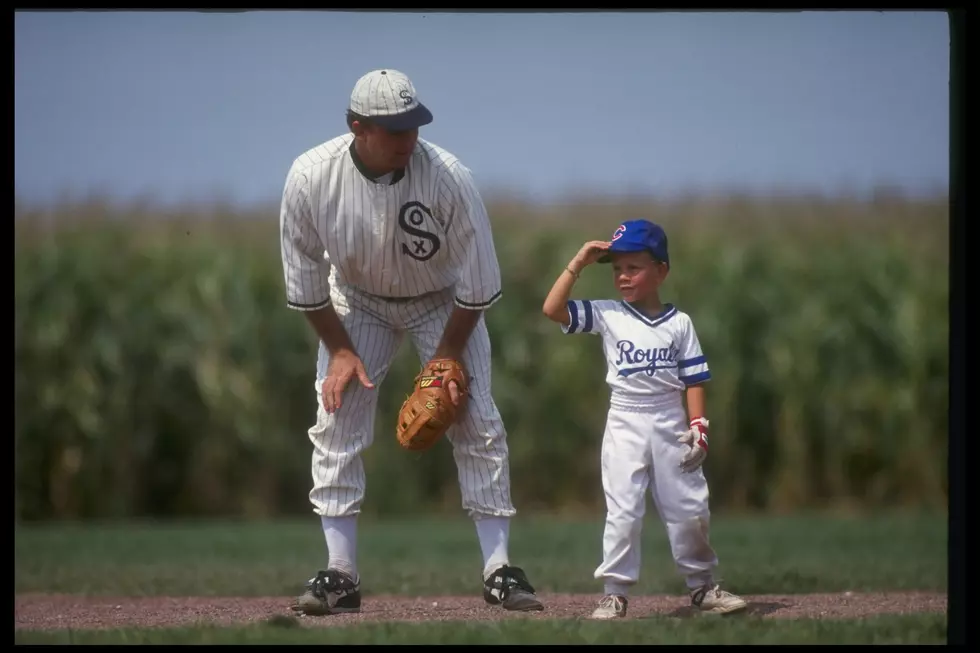 Ultimate Father's Day Gift 2020: MLB Game at 'Field of Dreams'
DYERSVILLE, IA - A "ghost player" recreating the role of Chicago White Sox legend Shoeless Joe Jackson plays ball with a young tourist at the baseball field created for the motion picture 'Field of Dreams' ...in Dyersville, Iowa. (Photo by Jonathan Daniel/Getty Images)
Yes. And remember to bring a mitt and box of Kleenex. This might just be the ultimate Father's Day gift. Just announced today, the Chicago White Sox will play the New York Yankees at the "Field of Dreams" baseball diamond in Dyersville, Iowa, where the movie was filmed.
According to an MLB release today, a temporary 8,000 seat stadium will be constructed on the cornfield. Lights will be set up, too. The game will be broadcast nationally on Fox on August 13th, 2020.
Major League Baseball has already played games at Williamsport, PA (home of the Little League World Series. The Cubs and Pirates will play there on August 19th.) and at the site of the College World Series in Omaha, but this one will be special for fans of the 1989 Kevin Costner film. This game might be closer to the feel of hockey's Winter Classic, which takes hockey to it's outdoor roots. One tweet on Twitter mentioned hockey could do a similar game, as in the movie "Mystery, Alaska".
"If you build it, they will come." Construction begins August 13th, 2019, which might put a crimp into plans of fans planning to visit the site this summer.
One interesting side note. The book "Field of Dreams" and the movie are about a historic black-eye is baseball history, "The Black Sox scandal". Now, in a way, those players involved are being officially re-embraced by MLB.
While Father's Day 2020 is the third Sunday in June, no ticket information has been announced yet, and with limited seating, this will be a hot ticket. But imagine "having a catch" with Dad.