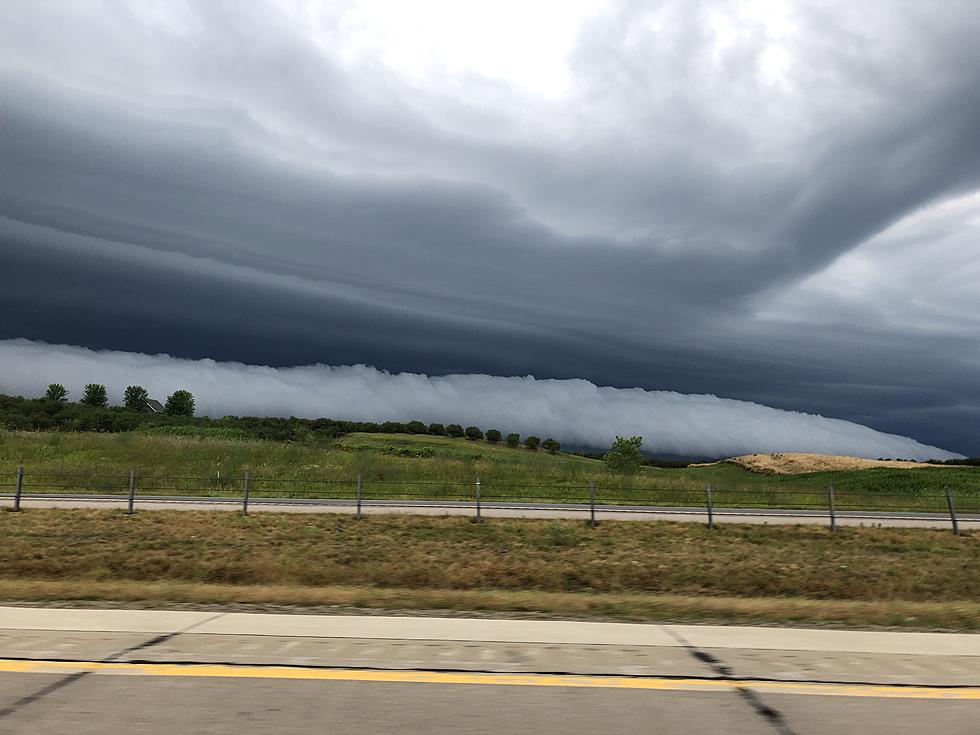 [VIDEO] Rare 'Shelf Cloud' Forms During Southwest Michigan Storms
TSM/Battle Creek
As severe storms swept through Michigan's Lower Peninsula over the weekend, some interesting meteorological activity took place.
In footage captured by Townsquare Media along I-94 between Lawrence and Hartford near Paw Paw Saturday evening, what appears to be a wall of clouds can be seen. We did some research, and determined that this was a formation called an "arcus cloud"; specifically, this was a certain type of arcus cloud called a "shelf cloud". According to the National Weather Service, shelf clouds typically form ahead of squall lines, which are lines of thunderstorms that precede a cold front.
Shelf clouds can sometimes give way to small tornadoes, but when they do they are often "rain-wrapped and short-lived".
The storms that hit Michigan over the weekend caused a large amount of damage. Up to 800,000 individuals were without power, and thousands still remain in the dark Monday morning as crews work at restoration efforts. DTE Energy called it the "second worst storm in our company's history".