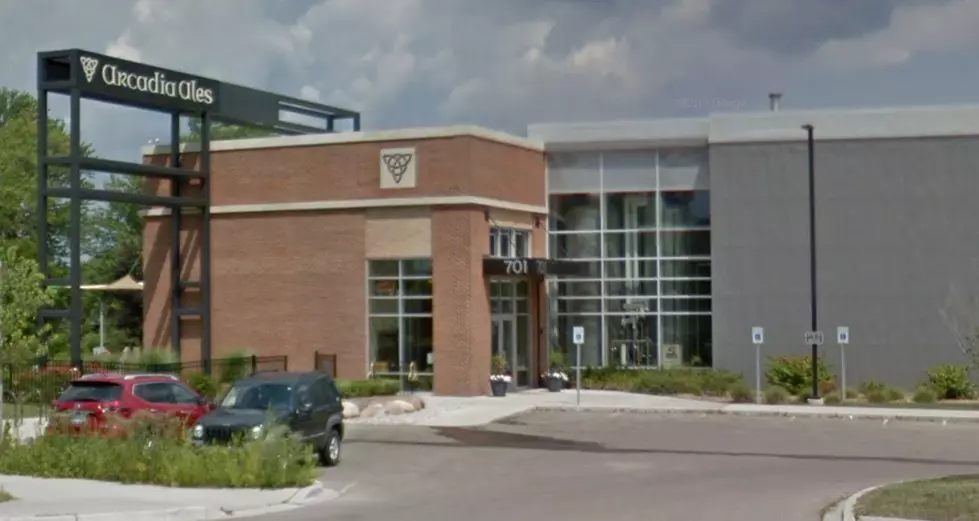 BREAKING: Arcadia Halts Beer Making & Will Be Replaced By New Bar
Google Street View
It looks like Arcadia Ales in Kalamazoo's days are sadly numbered as the Grand Woods Lounge will be opening its doors in Kalamazoo at the site of the former Arcadia Brewing Company, according to a news release from a public relations firm representing the bar and eatery. Grand Woods Lounge, which hosts another location in Grand Rapids, will take over the site at 701 E. Michigan Ave. This news comes months after Arcadia Brewing Co., was taken over by First National Bank of Michigan, the original owner's mortgage lender, earlier this year.
MLive reports that Dax Hylarides, a managing partner at The Grand Woods Lounge in Grand Rapids, is exited for the new addition, stating: After years of searching for the perfect spot for our resort restaurant, we are excited to have the opportunity to be part of downtown Kalamazoo's established dining and nightlife scene. Our goal is always to provide a special and unique place to unwind and appreciate the Kalamazoo River all while enjoying top-notch food, drinks and entertainment and of course as many locally produced beer offerings that we can find."
We're sad to see this great place leave but wish the employees the best in all their future endeavors.