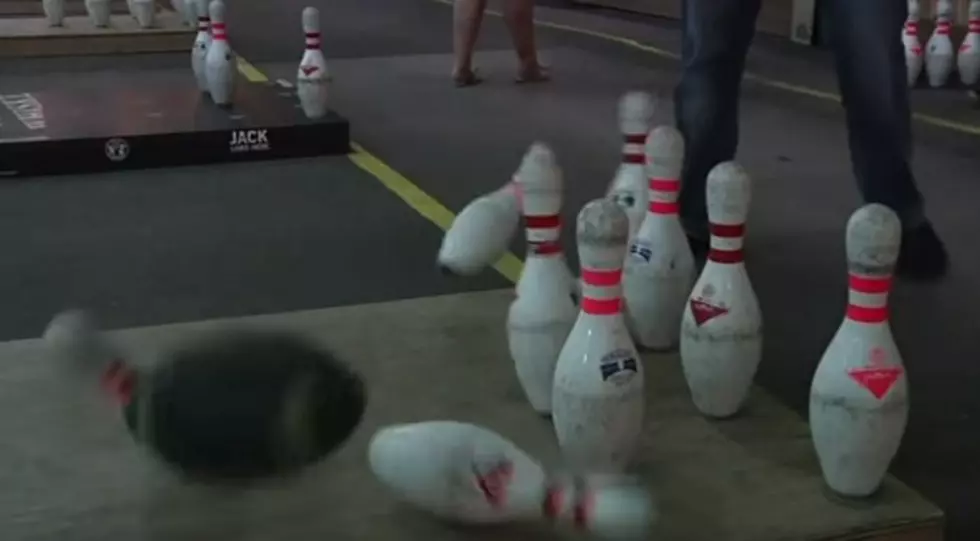 Bowling with a Football- 'Fowling'- is a Homegrown Michigan Sport That Will Bowl You Over
Associated Press via YouTube
A Hamtramck entrepreneur combined football and bowling to create a new sport that is taking Detroit and the country by storm.
Take turns throwing the football and try to knock down all ten of your opponents' pins before they knock down yours- that's the object of Fowling.
Chris Hutt invented the game in 2001 while tailgating at the Indianapolis 500, creating a hybrid of football, bowling and horseshoes. in 2014, Chris opened Fowling Warehouse, a 14,000 square-foot enterprise with 2 bars and 20 lanes in the Detroit suburb of Hamtramck. There are weekly leagues and open fowling 7 days a week. Fowling Warehouse is 21+ Monday-Friday but family-friendly on the weekends.
Bonus Video: This Indianapolis Restaurant Has an Indoor Go Kart Track