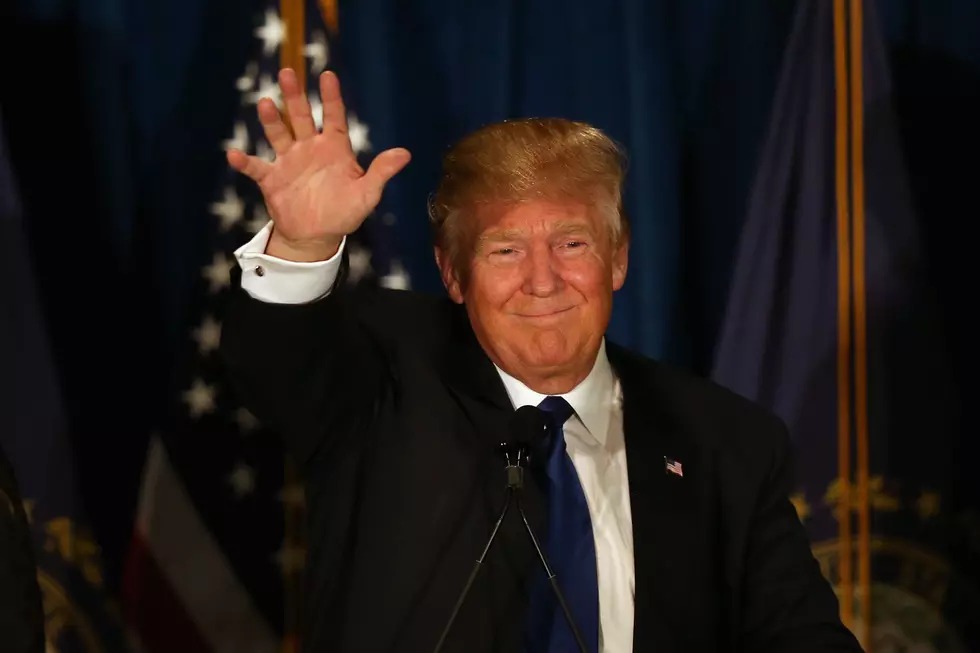 President Trump To Visit Grand Rapids For Rally Later This Month
Getty Images by Joe Raedle
The President is coming to Michigan for a 2020 re-election campaign rally in a couple of weeks. According to MLive, Donald Trump will be in Grand Rapids on Thursday, March 28th. The rally will be held at Van Andel Arena at 7:00 pm and tickets are already available by visiting Trump's official campaign website.
Michigan GOP Chair Laura Cox told MLive she is "thrilled" that Trump is coming to Michigan.
"This visit is proof that the president is making Michigan a priority in 2020 and the Michigan Republican Party will do everything in our power to deliver our state's 16 electoral votes to his re-election."
Trump came to Michigan several times during his run up to presidency in the 2016 election. In fact, his last campaign stop was held in Grand Rapids the day before the general election. Trump won all but eight counties in 2016. Muskegon and Kalamazoo counties were the only West Michigan counties won by Democrat Hillary Clinton.
The announcement of Trump's visit comes just one day after Democratic 2020 presidential candidate Kirsten Gillibrand said she was coming to Michigan to stump with Michigan Governor Gretchen Whitmer in suburban Detroit. That visit is happening this Monday.