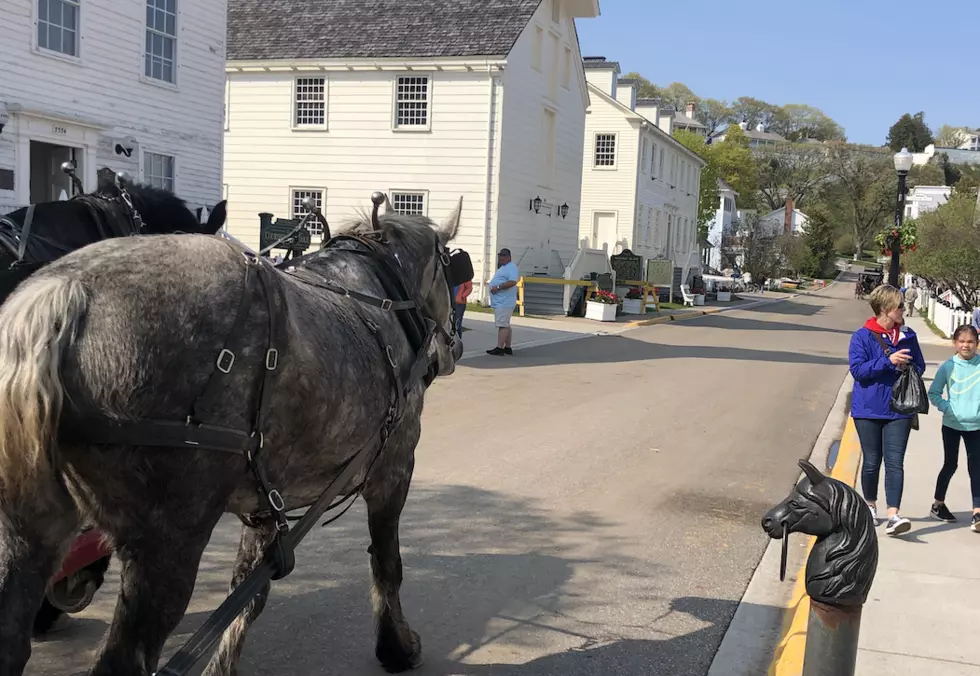 Vice President May Break Mackinac Tradition, Use SUV on the Island
via Pat & AJ
He's the first sitting Vice President to visit the island in our nation's history.
Mike Pence is scheduled to speak at this weekend's Mackinac Republican Leadership Conference, which is held every other year on the island, and there's a possibility that he'll break with island protocol and be transported around the island in an Chevrolet Suburban SUV.
Some people are suggesting that the VP has a fear of horses after being bit by one on a visit to a Kentucky farm in 2018. Others are suggesting that it's simple security measures because he is, after all, the sitting Vice President of the United States.
A restaurant owner on the island, who asked to remain anonymous, was told that Pence will be escorted around in an SUV. Emergency vehicles are kept on the island for such purposes.
Presidents Harry Truman, John F. Kennedy, George H.W. Bush and Bill Clinton all visited the island at some point before or after their stay in office and were transported via horse and carriage.