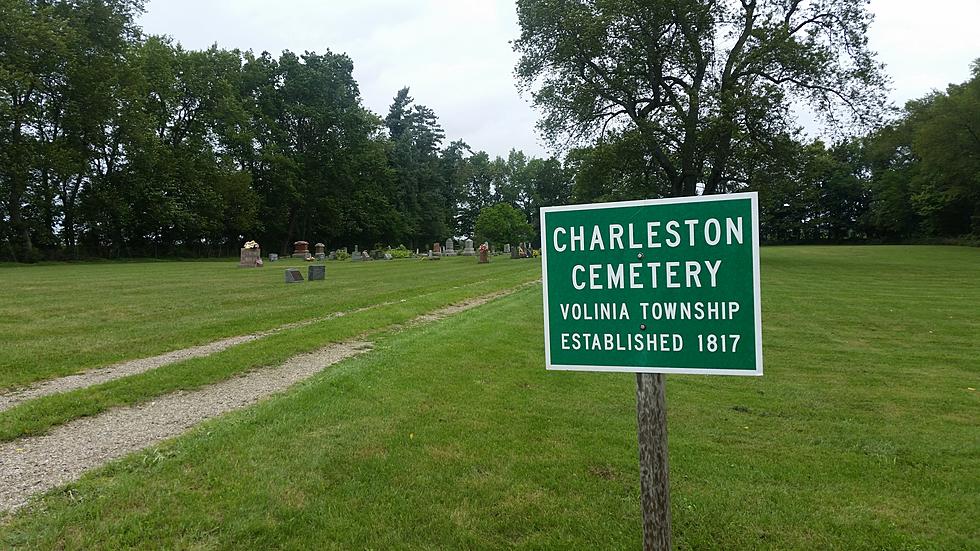 What Tragedy Struck The Vanished Town Of Charleston, Michigan
John Mason/TSM
Charleston was a small settlement on the Van Buren and Cass County lines in the mid 1800's but why did it vanish? 
Originally located on Valley Road just West of Hathaway Road and consisting of a handful of small farms, Charleston was sure to survive. That is until September of 1879 when two of the residents were murdered.
According to a 2008 article in the South Bend Tribune,
Mr. C.H. Morris and wife living alone on their farm were found dead this morning. Mr. Morris was lying on the front porch with a bullet hole through his heart. Mrs. Morris was found dead in the house. After committing the horrible deed the murderer took a fine carriage horse belonging to Mr. Morris and escaped.
This crime was never solved and was used as the bases for the murder mystery for which the article was written.
After the deaths of the Morris couple, according to Debby Stassek, Assistant Director at the Webster Memorial branch of the Van Buren District Library, the superstitious neighbors believed their ghosts would haunt the area. Within a few years all of the settlers had sold their land and moved away.
Here is an image of a map from 1860 showing the location of Charleston located in Volinia Township (bottom center section) near the county line.
All that remains of Charleston is the cemetery.
Do you know of any abandoned , ghost or vanished towns in Southwest Michigan? Tell us in the comments below.
How Many in America: From Guns to Ghost Towns
Can you take a guess as to how many public schools are in the U.S.? Do you have any clue as to how many billionaires might be residing there? Read on to find out—and learn a thing or two about each of these selection's cultural significance and legacy along the way.
The 100 Best Places to Live in the Midwest