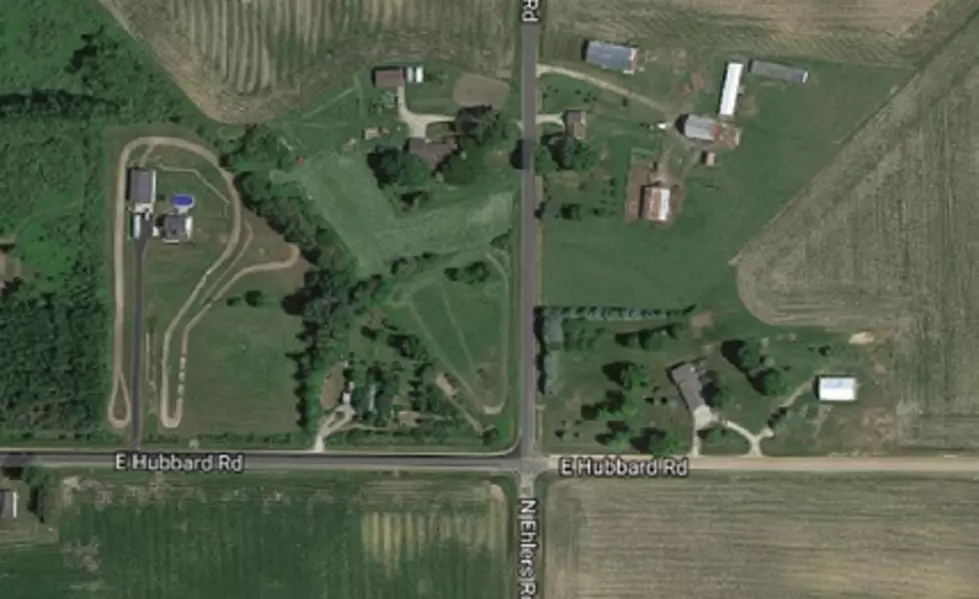 MICHIGAN GHOST TOWN: The Pie-Shaped Village That Lasted 7 Years
Google Maps
The non-existent town of Hubbard in Midland County is reportedly the only Michigan village that was blueprinted with pie-shaped lots around a circle. The plots were specifically laid out in the form of a huge sliced pie, each 'slice' being a hunk of land for business owners and prospective residents.
This short-lived village only lasted 7 years...it was platted in 1892, made it's mark as a lumber town, and was a ghost town by 1899. It's now mostly farmland.
For a town that lasted roughly less than seven years, it had a blacksmith shop, grocery store, hotel, office building, post office, saloon and school...and every one of 'em is dust in the wind.
The town disintegrated thanks to the Grand Rapids lumber company, who fulfilled their agreement to buy lumber, then discontinued their business contact with Hubbard. The 12-mile railroad between Midland and Hubbard was torn up in 1899, as officials said it had "outlived it's usefulness" of hauling lumber. This heralded the end of Hubbard.
The post office finally shut down in 1918.
Nowadays, no sign of Hubbard exists, as it never really had a chance to fulfill the townspeople's dream of a pie-shaped community with a park in the center circle where neighbors could congregate and keep each other company. But you can definitely tell where it was.
It's known today as Section 12 of Larkin Township in Midland County...if you want to roadtrip there, you can drive around "Hubbard" by beginning at the intersection of N. Waldo Road and E. Parrish Road. Head east on Parrish until you reach N. Mid-Bay County Line Road. Turn left until you come to Hubbard Road, which only goes left. If you turn down Hubbard, it'll take you right to the center of the circle (N. Ehlers Road), now a lonely intersection.
Take a look at the photo gallery below to see what it looks like today. You can tell from the satellite photos that there was definitely some pie-shaped plots! The circle of land that was surrounded by the pie-wedge-plots is almost undecipherable, but you can see where it used to be.
If you take a roadtrip this year, make a detour and check out the site of this long-gone Michigan lumber town...
MORE: 7 Things That Annoy People From Small Town Michigan
READ MORE: 10 Things You Should Never Ask a Michigander
SEE MORE: 12 Items Every Michigander Has In Their Closet
UP NEXT: 10 Ways to Make Someone From Michigan Angry
QUIZ: Just How Michigan Are You?
LOOK INSIDE: You Could Stay At One of the Famous Charlevoix Mushroom Houses
There is a lot of unique architecture to see in the state of Michigan from the historic homes in Detroit to the Broad Art Museum on Michigan State University's campus. One of the most well-known is the mushroom house in Charlevoix.
These cute little cottages were designed by architect Early Young and overlook beautiful Lake Michigan. Take a look inside one of them, and if you're interested, you can even book a stay in it through
airbnb
!
UP NEXT: Michigan's 'Polehenge' Before and After It Was Torn Down