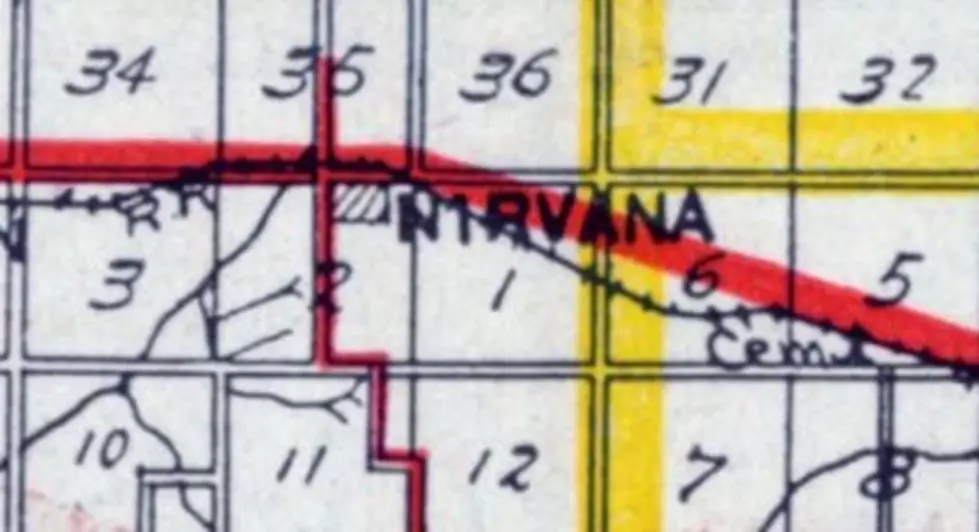 MICHIGAN GHOST TOWN: The Deserted Village of Nirvana, Lake County
historicmapworks.com
I had someone ask for some information about the Michigan town of Nirvana, which is now a ghost town, a small village with no post office, shops or church. Nirvana is located in Lake County in Cherry Valley Township.
According to books.google.com, Nirvana was registered in 1874, just below the railroad that is nowadays known as the Chesapeake & Ohio Railroad. The town was founded in an area that had an ample supply of white pine trees, in anticipation of becoming an important lumber/timber town.
Along with a post office and other businesses, Nirvana had some hotels.....the utmost being the Indra House, named by town founder Darwin Knight, after the Aryan god of the same name.
Eleven sawmills were built in the area...so many, that it's not unfathomable to say that was the reason the white pines disappeared.....once they were gone, so was the town. Plus, the people, the businesses, the post office and the church. It's now considered a hamlet and still shows up on maps.
Other surrounding towns near Nirvana suffered the same fate once the logging industry went under in the late 1880's: Chase, Idlewild, Marlborough and Summitville all went belly-up and became 'ghost towns' along with the railroad, which was called the 'Pere Marquette' railroad at the time.
Some people still live in the area.....but the remains of old Nirvana include the old railroad trail and dirt roads...there may be building remains if you get out of your vehicle and traipse thru the woods and brush to look.
Nirvana is located on US10 between Baldwin and Chase, two other small Michigan villages worth a look during your 2017 Michigan roadtrip..
See the photo gallery below to see Nirvana's location. Further down are three old atlases, showing Nirvana's existence.
The Ghost Town of Central Mine
Michigan Ghost Town of Redridge
13 Michigan Ghost Towns You Should Visit This Year
A Michigan 'Ghost Town' tour is great any time of year. Here are 13 to get you started!
Ten Forgotten Clinton County Towns That Practically Vanished
The Old Kilmanagh General Store
Enter your number to get our free mobile app
.