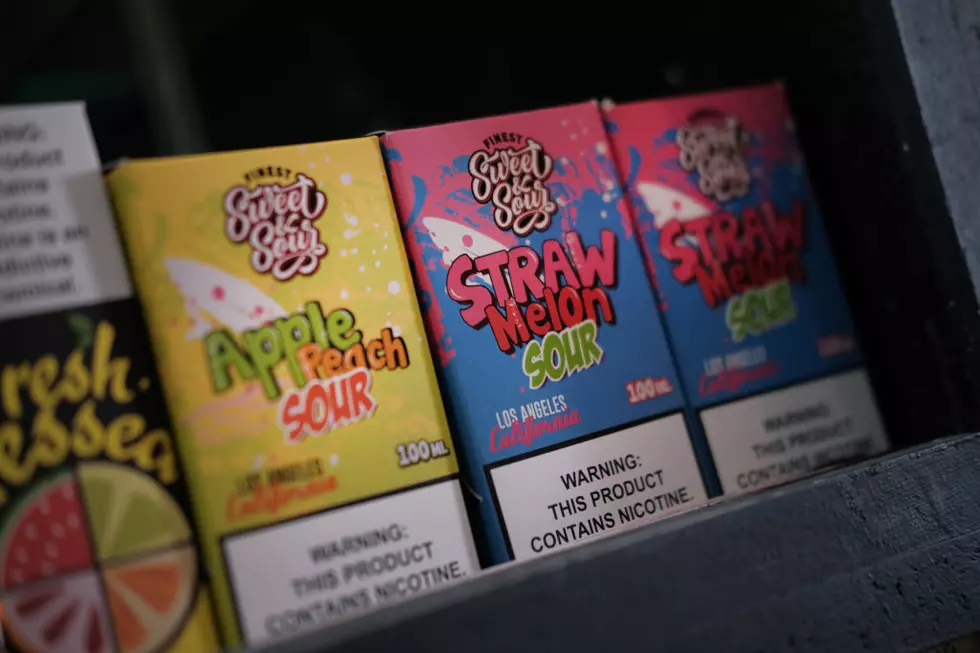 Michigan Judge Stops Whitmer's Flavored Vape Ban 
Getty Images by: Spencer Platt
Court of Claims Judge Cynthia Stephens just stopped Governor Whitmer's flavored vape ban in its tracks and banned the state from enforcing its rules "until further order of this court".  Judge Stephens just stated that the facts of the case weigh "in favor of granting relief".
The Detroit News reported that the judge noted that the plaintiff, 906 Vapor, an Upper Peninsula business would not be able to resume their business at the end of the emergency order.  She then pointed to another plaintiff called "A Clean Cigarette" which reported that they are sitting on more than $2 million of unusable product because of Whitmer's new rules and the fact she only gave these businesses 2 weeks to sell all of their inventory.  Just a few weeks before she submitted the new rule Whitmer promised those same businesses they would have one month to sell their product once the rules were submitted.  
Due to the above facts Judge Stephens stated that A Clean Cigarette would suffer "a unique loss to its business and to its branding" should the emergency rules be enforced and the 906 Vapor owner would suffer "irreparable harm".
The judge did not accept the plaintiff's argument that the rules had no public health value but stated that the data the state cited supporting its emergency declaration was available "at the latest in February 2019," yet the Governor did not declare an emergency until August. Because of that Judge Stephens ruled:
... the court finds that defendants' lengthy period of inaction, combined with the old data, undermines the emergency declaration in this case...Indeed, an agency cannot create an emergency by way of its own failure to act.
So for now the flavored vape products will go back on the shelves as the case makes it's way through the courts.