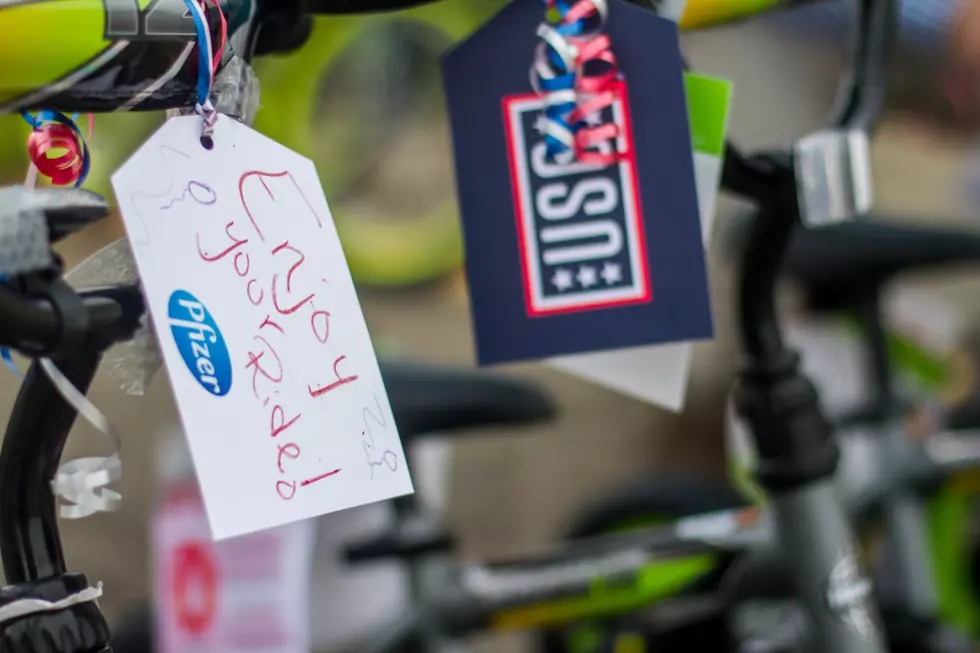 Pfizer Kalamazoo To Build 100 Bikes For Local Military Families
Courtesy of Pfizer Kalamazoo
Local Pfizer employees annual volunteer effort looks to give bikes to children of military families in the area with USO Operation "That's My Ride".
For the third year in a row, the Pfizer Kalamazoo colleague resource group, Veterans in Pfizer (VIP), are sponsoring a Veterans Day tradition of building bicycles for children of military veterans.
On Thursday, November 7, Pfizer employees will have 100 bikes available to children of active military or veterans.
"Many in my family have served our nation proudly, protecting us, our freedom and that of others – for which I am thankful," said Ron Perry, Site Lead Pfizer Kalamazoo. "I stand proud in supporting our service members, veterans, and their families, and am excited to volunteer my time on November 7 with many colleagues, building bikes for military families in our community."