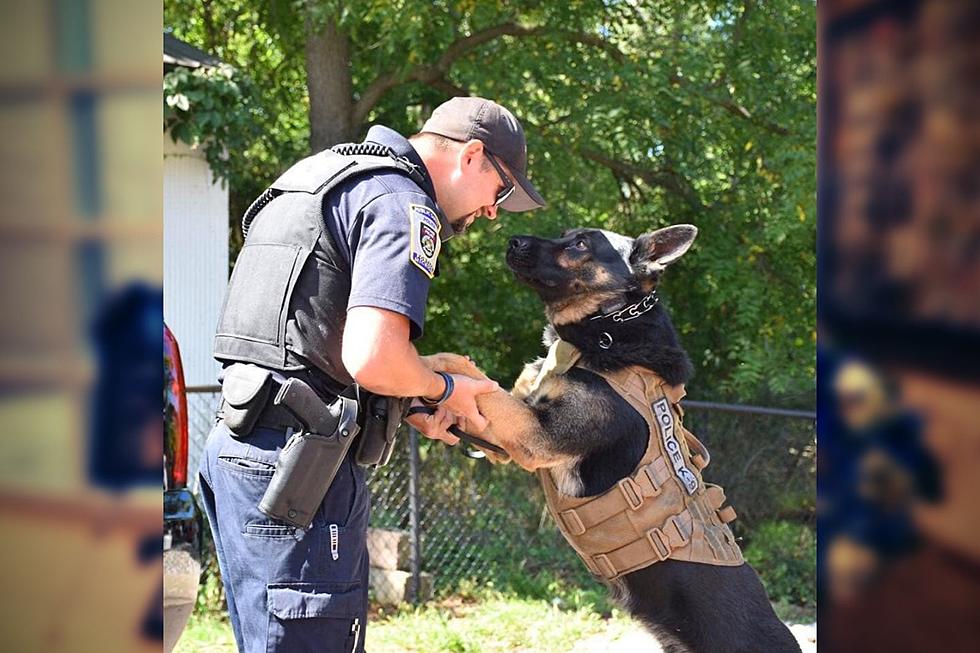 Portage Public Safety Mourns Loss Of K-9 Zorro
Portage Public Safety K-9 Zorro & partner, Ofc. Wentworth
Late last week, the Portage Department of Public Safety announced the passing of its K-9 officer, Zorro.
It is with profound sadness that we announce the passing of our K9 Zorro who succumbed to a sudden non duty illness last evening. Zorro served the City of Portage and surrounding jurisdictions bravely and admirably for three years. We wish to thank the staffs at VCA Southwest Michigan Animal Emergency and Paw Paw Veterinary Clinic for their professionalism and compassion. We would also like to thank our colleagues at KDPS and WMU PD for assisting us with Zorro's ceremonial final call for service. Please keep Zorro's partner, Ofc. Jordan Wentworth in your thoughts and prayers during this difficult time. ~Portage MI Police & Fire
A memorial has been set up in the lobby of the Portage Department of Public Safety for those wishing to pay their respects. Anyone wishing to donate can do so through the Portage Public Safety Foundation (501c3) with all proceeds going to support their K-9 program.
Zorro was a very good boy. He joined the Portage police force in November 2016 and was partnered with Officer Jordan Wentworth. He was utilized for tracking, narcotics detection, patrol, building searches and brought to local schools for visits.